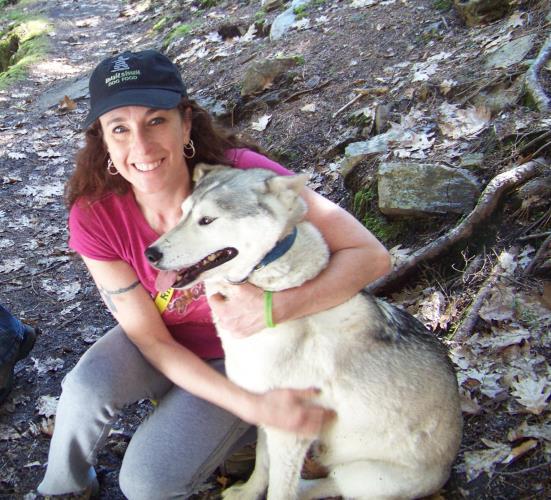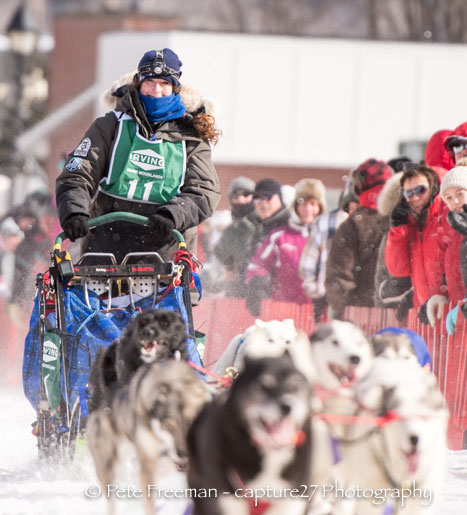 Jaye Foucher
A graduate of Musician's Institute, Jaye spent 15 years pursuing a career in music, releasing 2 independent CDs and rising to some notoriety in the rock music industry as one of the top female guitarists of the late 90's-early 2000's.
Jaye became interesting in dog-mushing after purchasing a siberian husky puppy as a pet in April 2000. That fall she started attending sleddog events and races, hitched her then 9-month old siberian to a mountain bike, and the rest is history.
Less than two years later Jaye moved from Waltham Massachusetts up to the Lakes Region of New Hampshire with 3 siberians in order to be closer to trails and snow. Two weeks after moving to NH she got a fourth siberian; two months later a fifth arrived and number six arrived less than a month after that. A few years later she began her own breeding program.
From the very beginning Jaye was interested in distance racing. In 2003 Jaye ran her first sleddog race on snow, The Craftsbury 30 Miler. Two years later she entered her first 60 mile race, and in 2007 finished the Can-Am 250 as a rookie. She continues to compete in distances of 100-400 miles most winters, now with a team primarily made up of dogs that have been born and raised here at Sibersong.
Jaye is currently the President of North Country Mushers and is the co-founder of NH's only stage race The Great North Woods Sled Dog Challenge.