There are currently 17 dogs in the race pool for this winter. While there is no guarantee that the dog(s) you sponsor will make it to the starting line of the races we do, the majority of these dogs will likely do at least one race during the season.
All sponsorship monies will be used only for racing and training expenses. Dog sponsors will have their names listed on that dog's individual webpage and below; sponsors of $50 or more will also receive an autographed photo of the sponsored dog. As a dog sponsor you are welcome to come to Sibersong during the year and meet "your" Sibersong sled dog, who will give you lots of complimentary dog kisses in appreciation for your support.
Click on a dog's photo below to go to their individual page for more info about that dog. To sponsor that dog, click on the sponsor button below the dog's photo. This will bring you to our Paypal shopping cart page. Or if you wish to sponsor via check or money order, please for instructions on how to do so.
Dogs can have multiple sponsors.
The Super Leaders - $100
These are my absolute best and most dependable leaders from last season.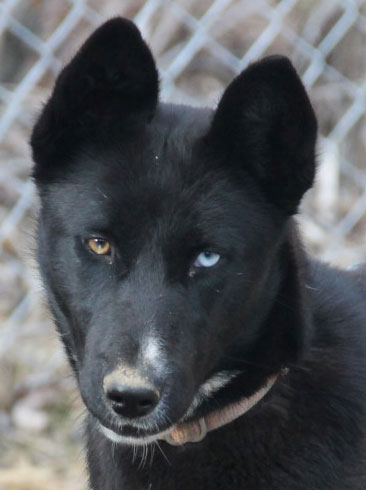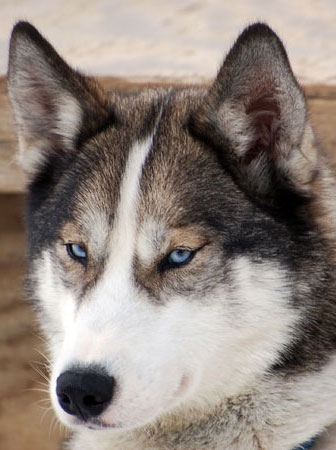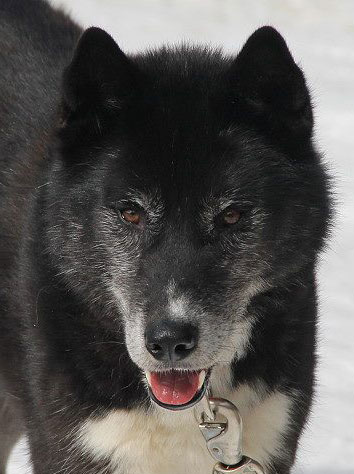 Sponsor Me!
Sponsored by:
Carole & David Williams, Salazka Siberians
David Foucher & Kenley Kline-Foucher
Charlene Dort
The Indispensibles - $75
Proven and experienced dogs that are first picks for the race team, many either leaders or leaders-in-training.
The Team Dogs - $50
These dogs are the muscle and backbone of the team!
The Future - $25
These pups and yearlings are still growing and learning but someday they'll be super sled dogs. Sponsor your favorite cutie while they're young!